JECSE
Jesuit European Committee
for primary & Secondary Education
JECSE is one of the networks for European interprovincial collaboration belonging to the JCEP (Jesuit Conference of European Provincials).

The mission of JECSE is to
* promote the ideals and practices of Jesuit education in Europe;
* encourage networking, co-operation and exchanges between educational institutions belonging to the European Jesuit network through regular conferences and other events;
* support the European Delegates of education in their mission;
* reflect on Ignatian pedagogy and spirituality in the European context of today;
* support global cooperation - and implementation of global priorities for Jesuit education - through active membership of ICAJE (international Commission on the Apostolate of Jesuit Education).

JECSE, like all regions within the global network, is linked to Educate Magis, the online community that connects educators from schools in the Jesuit network all around the world.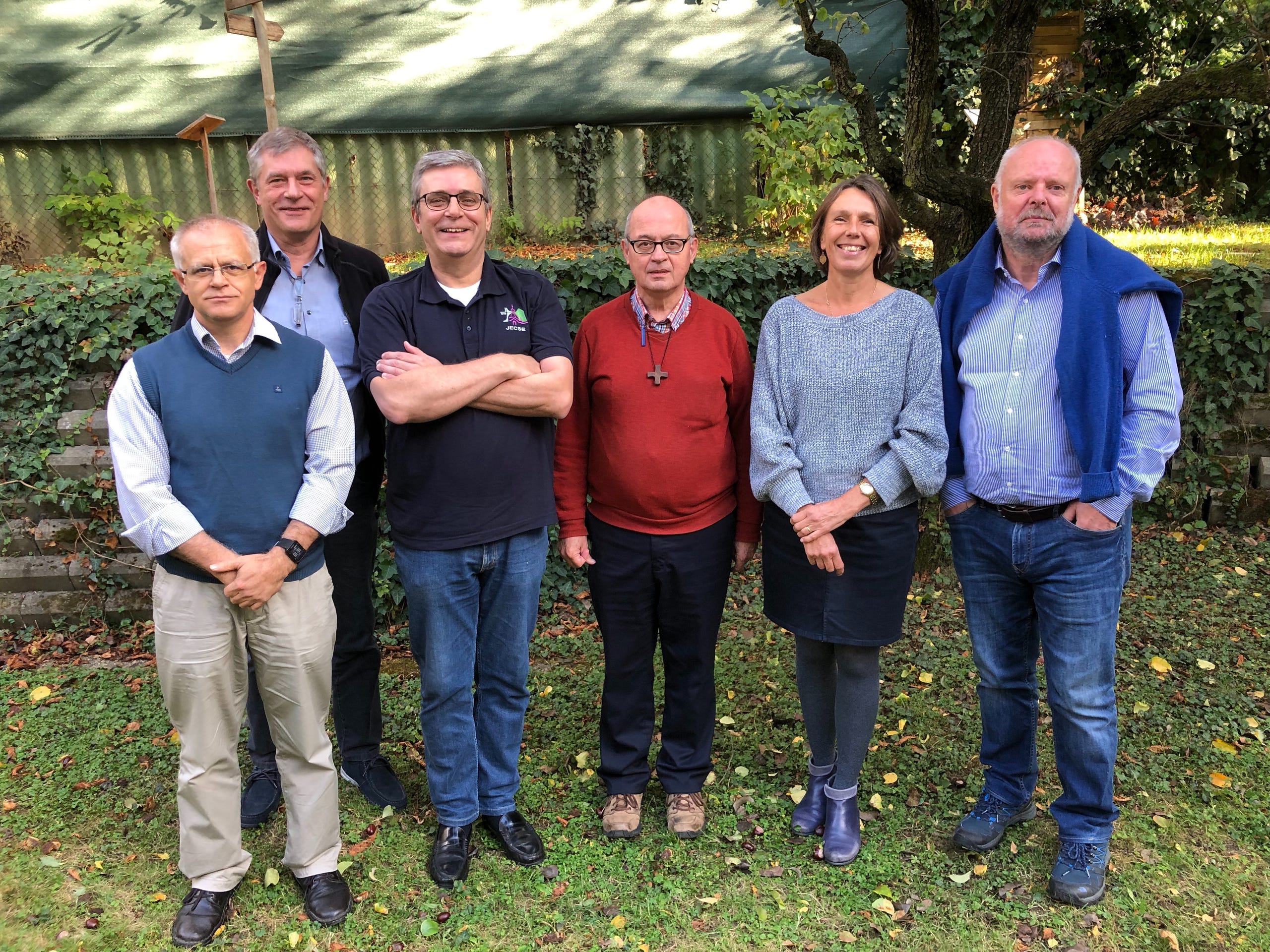 The members of the JECSE Steering Committee: from left to right:

Ferenc Holczinger sj, education delegate Hungary
Peter Knapen, education delegate Belgium-North
Antonio Allende sj, education delegate Spain
Bernard Peeters sj, pastoral coordinator Belgium-South
Ilse Dekker, JECSE-director (Netherlands)
Brian Flannery, education delegate Ireland