Learning by Refraction;


Great developments
JECSE European IPP project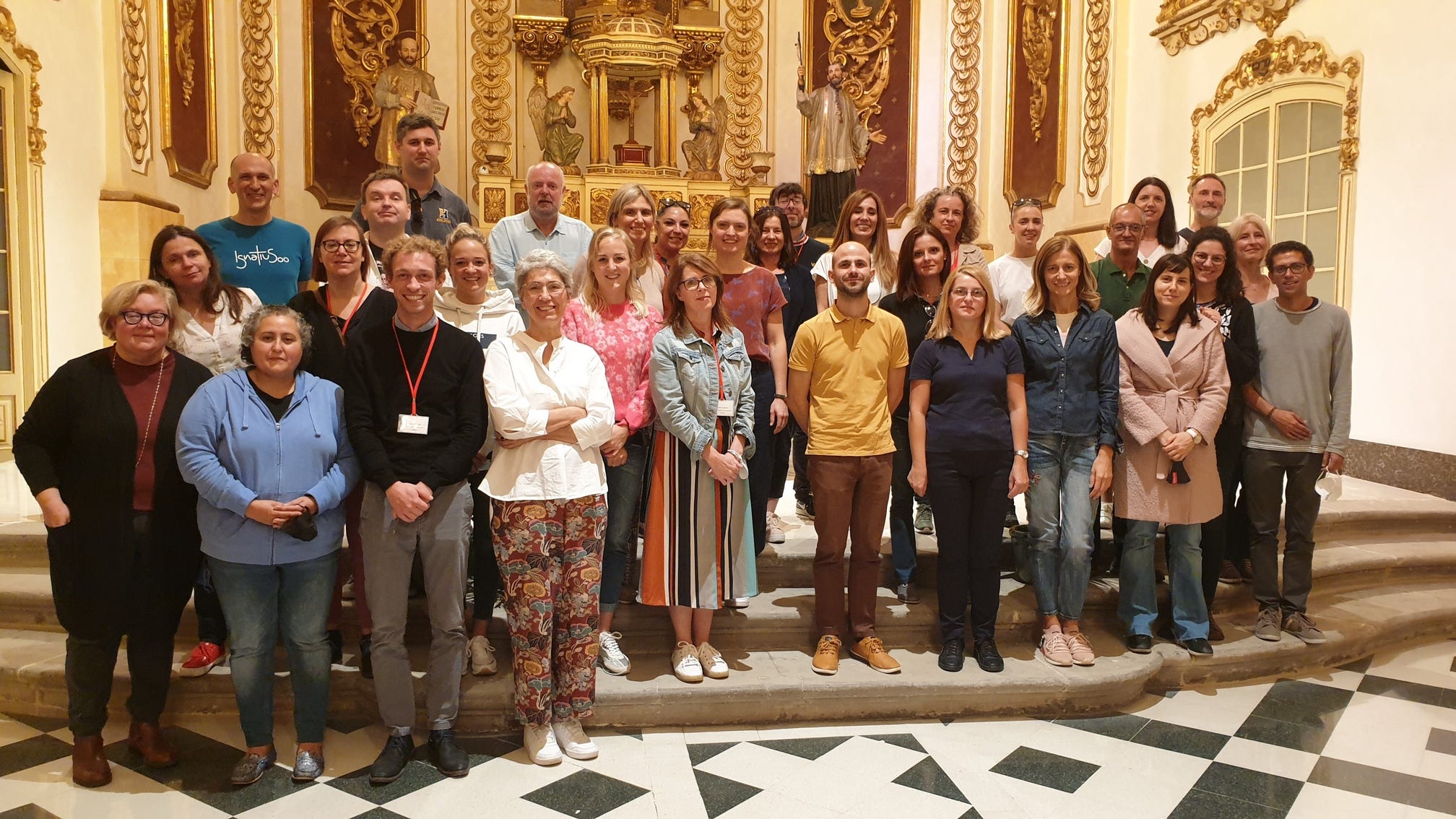 Long awaited, finally launched online during the spring of 2021: the European 'Learning by Refraction' Masterclass. Around 140 teachers and teacher-formators from 14 European countries participated, all deeply interested in the dynamics of education in general, and in the way Ignatian pedagogy can be a helpful and inspiring guide in our 21-st-century practise. And all courageous enough to jump into this very international learning environment.
The three-modules (certified) Masterclass were indeed a deep dive into the principles of Ignatian pedagogy in the 21stCentury, helping teachers reflect on their own style of teaching and to incorporate these methodologies into their everyday practice.
The Masterclass was facilitated by Fr Johnny Go SJ, Education Secretary for the Jesuit schools' network in Asia Pacific, and director of the Ateneo de Manila Institute for the Science & Art of Learning & Teaching (a name reflecting a visionary approach to education). He was assisted by his close collaborators Rita Atienza (co-author of the'Learning by refraction' workbook) and Geraldine Ching. They all strongly feel how this approach is actually an ongoing, collaborative work of all practitioners involved: an accumulative wisdom of practice, including Ignatian
Thus, the Masterclass' first module aims for purposefully designing 21st-Century learning in the Ignatian tradition, shifting the emphasis from teaching to learning. The second one is focussed on designing for empathy and engagement through awareness of the context, practising the dynamic of reflection and the art of formulating insights. The third module dives into designing for excellence and empowerment, explaining the shifts in 'learning for action' and increasing expertise and enthusiasm through meaningful evaluation.
A first European pilot around this in-depth and yet practical methodology, organized in February 2020 by JECSE and the Irish Province together, was much appreciated. Many participants expressed how the Ignatian Pedagogy had become more concrete and accessible for them. They also mentioned how it helped them to focus their efforts and become more inspiring educators, how it is a good way to develop a deep understanding in their students and how this more reflective approach actually gives them, as teachers, more time and space.
Besides, participants very much liked working and sharing with teachers from other schools and countries, learning about the wider Jesuit network and feeling encouraged and inspired by its size and passion for humanity. They mentioned they had wonderful conversations with other attendees from many backgrounds, they felt welcome and valued whatever their experience in education so far, and they were happy to realize that they all face similar challenges but also all share the rewards of working in such a dynamic school setting.
Then, after this online Masterclass, JECSE could at last organize a first Trainers Course (in October in Barcelona) with a very motivated group of teachers and teacher-formators. Due to the fact that the facilitators could not travel from Manila to Europe because of covid restrictions, the initial program was quickly adapted to a 'writeshop' – a reflective-action workshop on aspects of the IPP with special emphasis on setting 'target insights' and 'action goals'.


The general aim of the program was to equip educators to be leaders of learning according to Ignatian principles. Specifically, the aims were to deepen the understanding that the participants already had of the IPP, help them design 'training programs' for their colleagues back home, to become skilled in giving feedback in a helpful and encouraging manner. We hope that we can over time build a real European learning community of experts who can support and inspire each other; a group of teachers and teacher formators actively reflecting on the IPP and sharing best practices from the various provinces.
This learning community could be the nucleus of expertise to support and disseminate the IPP in Jesuit Colleges in all the Provinces of Europe. For now, this group would be focussing on the LBR program, but in the future they could explore other valuable programs, hopefully also increasingly through in-person meetings and interesting school visits in different European countries.
Due to the masterful efforts of Fr Johnny and Rita our aims were achieved. Very helpful was the excellent environment that was created by our Spanish hosts, Miguel Poza (coordinator for formation in the Spanish Province) and Joaquim Molina (education delegate for the Spanish East Zone) and his team. The program was wonderfully enhanced by presentations on two major pedagogic projects practiced in the Spanish schools' network, by visits to Manresa – where Ignatius wrote most the Spiritual Exercises – and to the local school (St Ignasi) where we saw these principles and practices being so effectively implemented.
Some comments from various participants:
The Learning by Refraction workshops offered a rich learning environment, collaboration with colleagues but most importantly the time and space to reflect on learning and teaching in our individual contexts and as part of a wider community. The visit to Manresa was key to connecting Ignatian spirituality to our everyday lived experience as reflective practioneers in the classroom. The opportunity to refocus and reconnect with the core characteristics of a Jesuit education will serve us well into the future . Its consistent application in the classroom will continue to shape and mould competent, conscious, compassionate and committed men and women for others. Noelle Russell
The opportunity to meet with teachers from across Europe was very beneficial. I learned that we all have the same constraints, but there are many innovative ways of working within those constraints in different countries which can be applied in my school. Furthermore the focus on the individual student, and the aim of teaching to focus on life-long learning and developing skills that go beyond the classroom into the students' world was the most valuable aspect of the writeshop for me. The method of how to train teachers in the skills required to achieve this was a challenge that was enthusiastically challenged throughout the writeshop. Adrian O'Neill

The week provided a great opportunity to collaborate with Colleagues and despite our different cultures and school backgrounds, we can be renewed by the Common Mission in Ignatian Education. My own understanding of the IPP is deeper as a result of going through the design process. Our learning is by Reflection, is by Action and our emphasis may change depending on the Context but Ultimately it is truly Learning by Refraction. Grainne Delaney


In JECSE we are deeply grateful for our participants' engagement from all over Europe, to learn with and through each other, and to bring back new insights and enthusiasm into many of our schools all over Europe!